Shopify vs. Amazon FBA: how to choose your eCommerce business platform
Are you looking to set up a new eCommerce business and wondering how to go about marketing your product or service?

The key question here is how to get your offering out there to your target customers with the maximum exposure and minimum fuss. You can try to build your own sales platform, but this takes time and expertise to set up and herculean efforts to get the exposure you need to be viable. And who has the time for that?

The good news is that you don't have to reinvent the wheel. There are well established online platforms that can help you. Two of the largest players out there are Shopify and Amazon. Not only does Amazon provide a marketplace for third party sellers to list their goods, but they also offer a technologically advanced contract warehousing service called Fulfilment by Amazon (FBA).

Both sites provide excellent resources for eCommerce businesses to succeed, but each has its own approach to marketing. Whilst they are not mutually exclusive, most small online businesses choose to opt for one or the other rather than investing effort and resources into both. The "Shopify vs Amazon FBA" question is one that any new online business needs to consider carefully in order to work out the best option for the individual needs of their business.

Amazon needs no introduction as the United States based global eCommerce giant. Amazon is huge. As Sam Katzen, Director of Public Relations at Fiverr puts it:

"Amazon has the largest number of buyers on the planet."
The website attracts more that 150 million visitors a month in the United States alone. With over 5 million third party sellers worldwide, Amazon is a juggernaut that is worth considering when deciding how to distribute your product ranges online.

However, Shopify is also emerging as a significant and successful eCommerce platform. It already powers over 600,000 businesses which have collectively sold in excess of $82 billion. Shopify may not have the same reach as Amazon, but it is compatible with a large network of platforms such as Facebook and Houzz, and has marketing capabilities such as a blogging platform and Search Engine Optimization that help maximise your coverage.
Different platforms for different purposes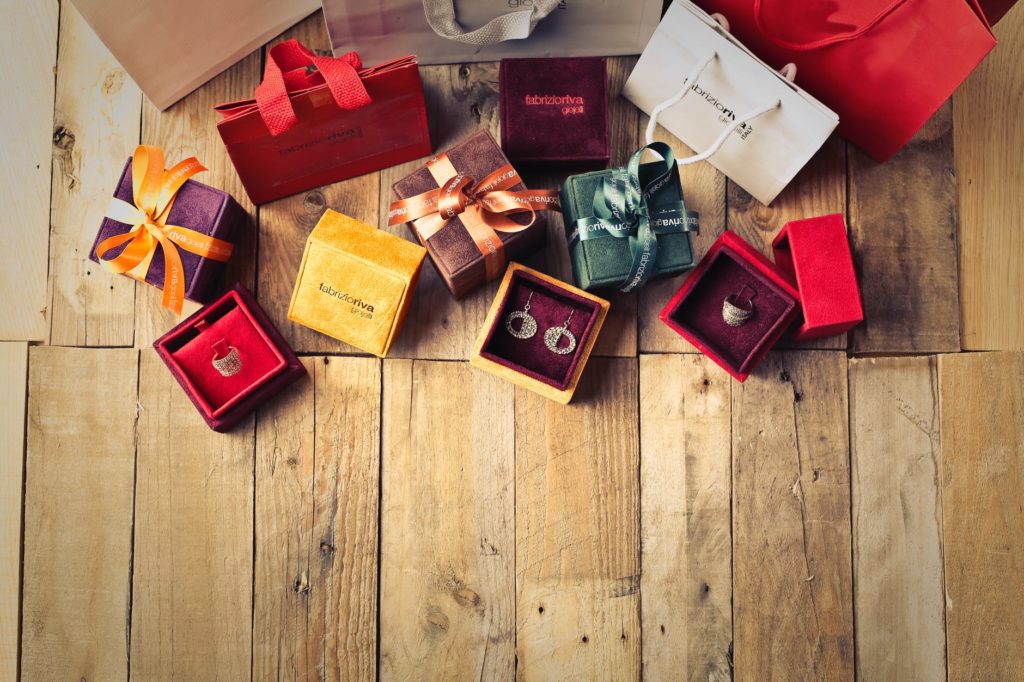 Shopify should not be seen as a direct competitor to Amazon. Their respective value propositions to e-businesses are complementary. This means that a genuine choice is on offer.

"Amazon is like going into a big box store where your brand is less important.. Shopify is like having a cool corner boutique."S
Others have likened Amazon to having a stall in a famous boot fair compared to Shopify being "more like renting a building to set up your business in."

How so?

Well, Shopify is the backend that powers many standalone websites. Take Manuka Essentials for example – an online store selling native New Zealand products. By using Shopify, their website was "easy to set up, and comes with a wide range of functionalities that simply aren't available on Amazon". However, if you don't drive traffic to your Shopify store, nobody will see what you have on offer – like digging for water in the desert.

Contrastingly, people who sell on Amazon get their products exposed to millions of people. Although there is much more competition, there is also more money being spent. You don't need to focus as much attention on driving viewers to your products – meaning that you can spend more time on higher value tasks such as product development and growth… Like digging for water on the riverbank.
With this in mind, how do you choose what is best for the needs of your business? To do so, you need to weigh up a range of business considerations as well as your personal style and preferences.
What kind of business are you?
The size of your business will dictate the level of investment you want to make in your setup and marketing arrangements. An individual is more likely to want a simple, low cost, and user friendly approach, while a small to medium sized business is likely to have greater capacity and capability to invest in more costly services.

If you are an individual, then Amazon is a good option. Individual sellers are a staple for Amazon and their website has tailored tools in place to support sole traders such as Amazon Handmade.

In saying this, Shopify connects with a range of different social media and marketplace platforms such as Facebook and Etsy that can help smaller craftspeople to promote their goods.

Another consideration to make are whether you're building your own brand or simply reselling existing products. If you are selling popular products such as Nike trainers, then Amazon is the way to go.

Check out the A2X selling your Amazon FBA business guide to learn more about the different types of Amazon sellers: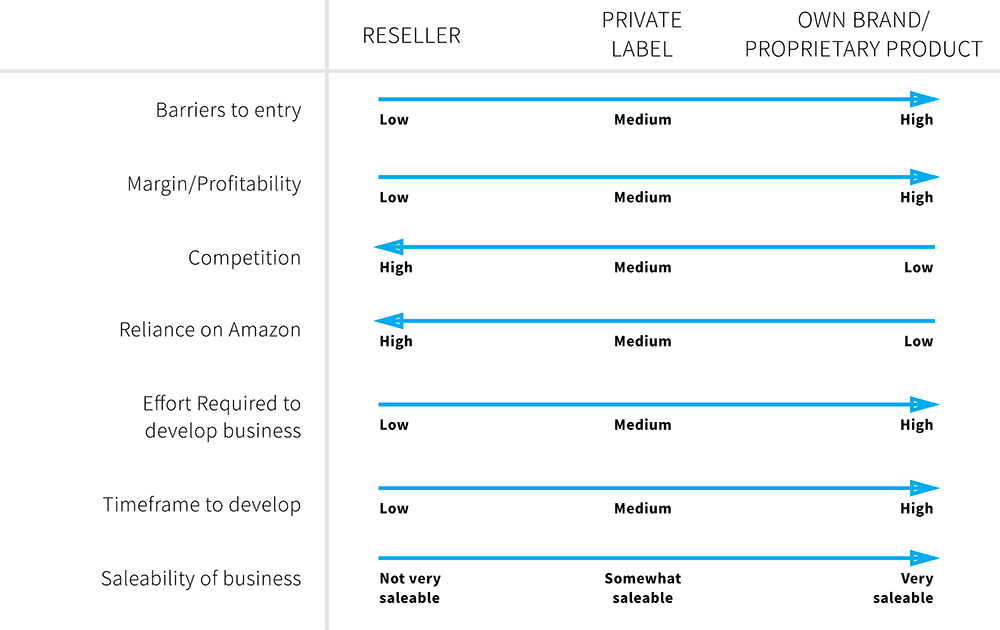 What kind of product or service do you want to sell?
If you are selling a physical product, then you need to consider first whether brand recognition is important. With Amazon, you will be competing alongside other products on Amazon's platform. You will attract customers seeking generic comparisons between similar products who are not necessarily seeking your particular brand. With Shopify, you have much more ability to attract customers who are looking for your specific brand.

According to some websites, Amazon may work best for simple products that require little explanation such as books, household items, and the like. If you have a niche product that relies on a specific point of difference, you may be better to opt for Shopify where you can build your own unique brand.

While Shopify will demand more of you in terms of input, in return you get a high level of control over layout and design from a wide range of themes that can be tailored to your preferences. Amazon will not offer you this flexibility, although personalisation is possible to some extent as the site allows you to upload your own images and descriptions for private label products.
How much time do you have for set up?
Time requirements can be a very important consideration for startups. You have probably taken some risks to get to this point and you may need to get a few quick runs on the boards to bring cashflow in, particularly if you are an individual seller rather than a business.

In these circumstances, Amazon is the better choice to get you going quickly. The process is very simple. All you need to do is set up your account, list your product and away you go. You can choose to manage your own storage, packing, and shipping or use Amazon's services to do this.

Shopify takes longer to setup – however there are many tools and templates to make this process a breeze.

"[the website] does an amazing job at making powerful sales tools accessible to everyone."S
But even with these tools, the process does demand more of your time and skills. For example, you need to be confident in a range of skills such as copywriting, marketing, and website design or be able to hire in that expertise.

Which kind of marketing is most suitable for you and your business?
Some products require more proactive marketing than others; some businesses have more resource to spend on marketing than others, and individuals may have different marketing needs than established manufacturers.

From a marketing perspective, Amazon is more of a 'fire and forget' option. You place your product on the website and rely on volume of visitors to do the heavy lifting.

However, it is important to keep in mind that competition on Amazon is intense and you still need to apply Search Engine Optimization best practises to get the most out of your listing. Shopify has well regarded and comprehensive sales tools to simplify marketing, but you will need to anticipate the need for a proactive approach and a hands on plan of action.

How hands on do you want to be on fulfilment?
Whit Walker, Fiverr's Category Manager assesses fulfilment, along with design, as "critical for reputation." Logistically managing your own fulfilment can be a real headache and there is nothing like poor management in this area to turn clients off, damage your reputation and result in a major setback to your business. You need to weigh up how much time, infrastructure, and resource you have available to expend on storing, packaging, and shipping your product in order to ensure that it gets to your clients promptly and in good condition.

If you have good systems in place and want to be hands on, you can use either Shopify or Amazon to list your product. But if you want to outsource the fulfilment elements of operating your business, Amazon's FBA service will look after warehousing and logistics for a fee. When considering which fulfilment approach to adopt, keep in mind that you have less control this way – however, for many eCommerce businesses, it is the most viable option.

There is also nothing to stop you from using the services of Amazon FBA, even if you use Shopify as your sales platform. In saying this, if you want to be hands-on in the fulfilment area Shopify provides all the tools to support required for you to do so. In fact, Shopify's tools provide wrap around assistance with all aspects of the business from set up and marketing to business administration.

What can you afford?
Shopify and Amazon have different payment options and fees. Check out this detailed comparison from Website Builder Expert to learn more about the fees for each platform, along with an excellent analysis of the other pros and cons of Shopify vs Amazon FBA.

Shopify also offers a wider range of payment gateways including a dedicated gateway, Shopify Pay which does not attract extra transaction fees. In comparison, Amazon looks after payment processing and builds it into their price – settlements are distributed to merchants once every 2 weeks.
Taking the plunge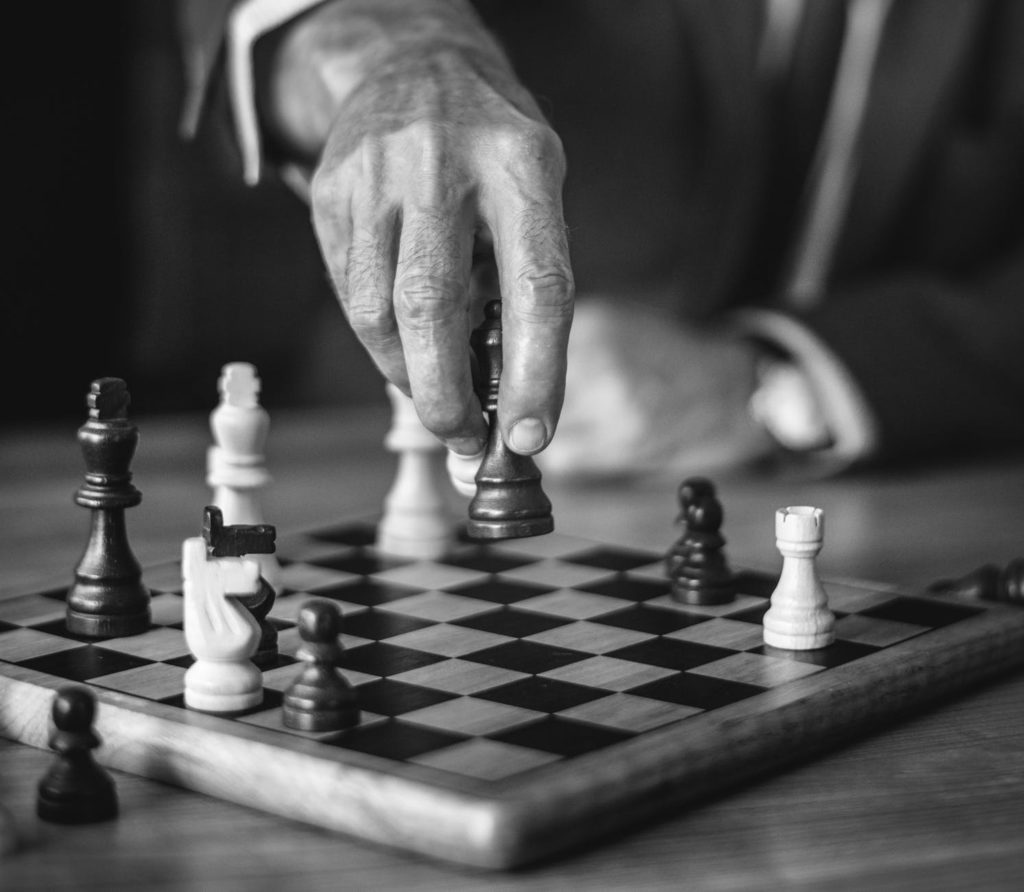 Deciding on your marketing platform is a big decision. As you research the Shopify vs Amazon FBA debate, remember that you are the best judge of what will meet your business needs and personal preferences. Remember that you don't necessarily need to select one or the other – they both have their own benefits and drawbacks, and are catered towards a different type of consumer. Some new businesses even begin on one platform, then expand at a later date.

To learn more about selling on Amazon, check out our free guide on how to build your own Amazon FBA business. To learn more about selling on Shopify, check out the Shopify Blog or eCommerce University.

MuseMinded is an accounting firm dedicated to helping Amazon sellers succeed. The accounting industry is experiencing extreme levels of disruption through automation and technological advancement – it is our mission to help clients make the most of these innovations through the intelligent use of technology.